Before the build season begins, C.O.R.E holds safety training sessions for the entire team. These sessions teach about power tools (such as a miter saw, band saw, grinders and sanders, and hand tools), workshop etiquette, and general safety.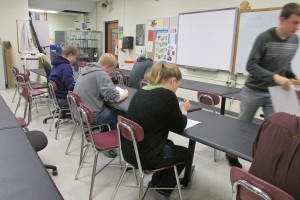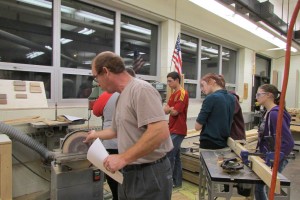 After training, students must take a safety test to make sure they have absorbed
the information and can properly use the tools. New this year is a leveled system for safety training. Veteran members that do not use power tools throughout the build season take the level II test with general safety questions with items such as PPE, chemical safety, and fire extinguisher location. Veterans who wish to use power tools throughout build season take the level II test. This test included all the items on the level I test, in addition to more specific questions such as labeling power tools and steps to take before and after use of a tool. All rookies are required to take the level II test. Everyone must pass the test (level I or II) with 100% accuracy. An individual is not allowed to operate power tools until they pass the level II test.If a student misses some questions, the safety captain re-educates the student in that area, and allows a retake at the next meeting.
Documentation is an important part of ensuring everyone's needs are meant. There is always an online and daily updated list of who is trained in which areas, who needs to take the test again, and who needs to be retrained.
The C.O.R.E. safety sub-team has created a presentation with review information to help everyone feel ready to pass the test and start the build season safely. You can view this review material here.