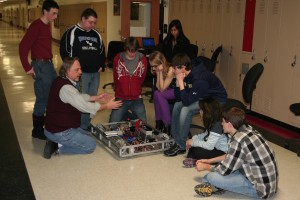 This week we are meeting nearly every day to perfect the robot. Driver training kicked into high gear. We have drivers in training that are nearly ready to take up the controls on the field. This is due to our hardworking controls and programming teams who have finalised and perfected their respective areas.
Early in the week we had problems with our actuator system. Our lift team put in a phenomenal amount of effort to re-design our actuator in record time. Our manipulator team perfected the grabber by adjusting the spacing. Other members of our team created our bumpers and performed repairs to the crate.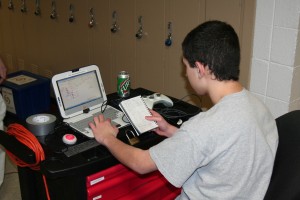 CAD is vigorously trying to keep up with all of the mechanical teams changes.  Also, our animation team is close to finishing. They are completing the final render to HD quality and have to still have to compile their scenes.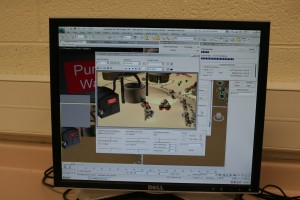 The Chairmans essay is nearing completion. It is being proofed by several of our students and mentors.